Herzlich willkommen auf unserer Hompage!
Stand: 28.10.2018
Wir sind ein gemischter Chor und haben viel Freude am singen.
Geprobt wird alle zwei Wochen im Landratsamt.
Mehrere Auftritte im Jahr zu unterschiedlichen Anlässen stehen auf unserem Programm.
Wir freuen uns auf jeden neuen Sänger/ Sängerin.
Unser neues Profil
Gospel - Rock - Pop
Management : Reiner Faller

E Mail:

Reiner.Faller@loerrach-landkreis.de
---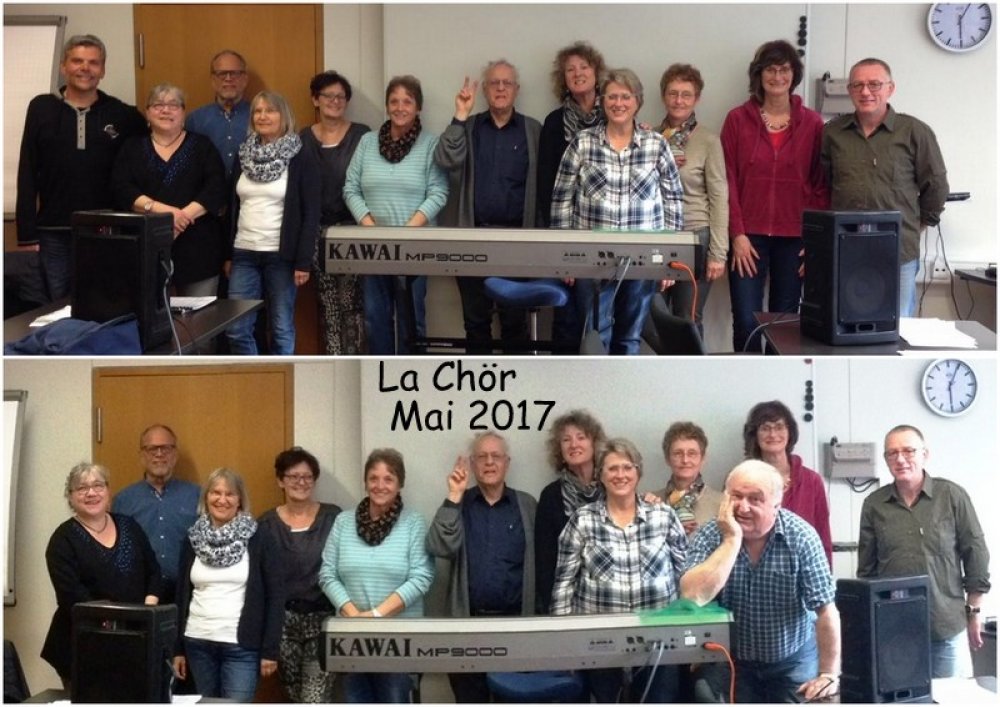 Gesangprobe im Landratsamt mit Herbert Kaiser
---
Unser bisheriges nicht ganz vollständige Repertuar:
See you later Alligater - I get around - Jesus is coming back again -Jingle Bells - By the waters of Babylon - As times goes by - LA ISLA BONITA -La ke Re Balla - Du frogsch mi, wär i bi - Have a Nice Day - Draw me close - Cipori - Diradon - Last Chrismas - Pleni sunt coelei - Hallo Django -California Dreamin - Moonriver - Wer kann segeln ohni Wind - Do frogsch mi wer i bi - Vois sur tou chemin -I Have a Dream - Gloria in exelsis Deo - Luleise Gottessohn - Der Heiland ist geboren - I Feel Good - Freude schöner Götterfunken - Tears in Heaven - Hört Ihr Hirten - Gaudeamus Hodie - Senjua - Ein Jäger jagt - Der alte Kakadu - Dos Kelbl - Hambina kahle - Zeit für ein Lied - Shine Your Light - Fly with me - My Lord what a morning - Du passt so gut zu mir - All of me - Mackie Messer - Feliz Navidad - Unsre kleine Nachtmusik - Summer Nights - Hymne an die Nacht - Heaven Is A Wonderful Place - Conquest of Paradise - Moon River - Down by the riverside - Rock in around the Chrismas tree - Somewhere over the rainbow - The Rose - Sailing - Sascha - Du fragsch mi was i möcht singe - Siyahamba - Aint she sweet - On the sunny side of the street - Can you feel the love tonight - What a wonderful world - So this is xmas - 4 Chord Song - HIS EYE IS ON THE SPARROW - GOING UP YONDER - JESUS IS COMING BACK AGAIN -
1. Halleluja (L.Cohen / Europhrosine)
2. Jesus is coming back again ( Fassung by:Choirfire Arr.: C.Schulz 10/2008 )
3. Hey Mister Miller
4. Heaven is a wonderful place
5. The Rose
6. Jesus is comming back again
7. By by Love
8. Comet let us sing
usw.
Personal Versammlung Steinen-Höllstein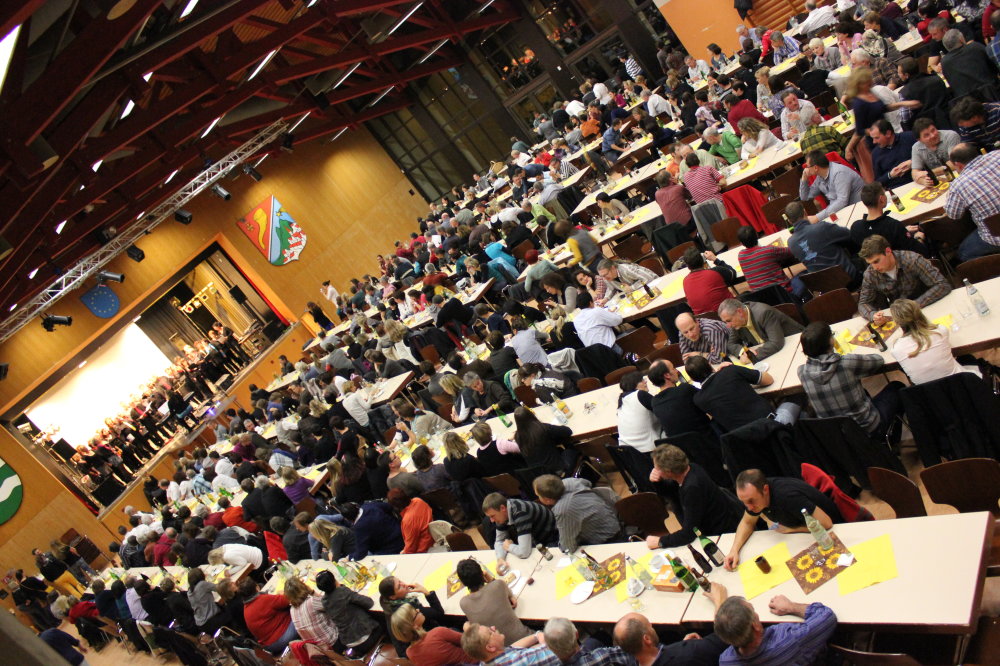 ---
Haben wir Dein Interesse am neuen Profil des La Chör geweckt ?
Dann komm zu uns, wir freuen uns mit Dir zu singen.
siehe auch Seite: Aktuelles